ABOUT JAKE'S OLD CITY GRILL
Jake's Old City Grill is a casual-upscale restaurant located in Historic Old Town Saginaw featuring outstanding food and one of the most extensive wine and martini lists in the Great Lakes Bay Region. From the classics to our modern selections, the presentation and gracious service make Jake's a go-to destination for a memorable dining experience.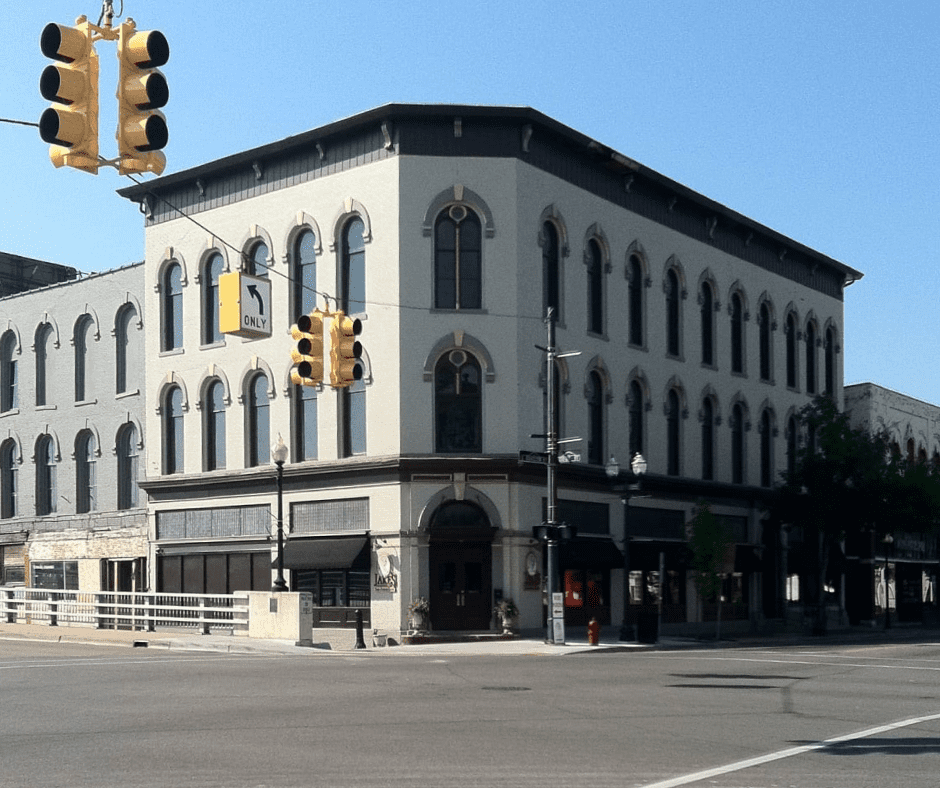 Jake's Old City Grill was founded in 2006 and is dedicated to providing its customers with quality casual dining in Saginaw. We are a family-owned and operated business, so you can count on us to deliver only the best in service and cuisine.
We believe every visitor to our restaurant should feel welcome, which is why we try to personally engage with each guest and share the history of our beautiful building and little Jake Seligman upon request.
Our passion is people, and we give back to the community by participating in fundraisers, volunteering on boards, and donating to local nonprofits.
EXPERIENCE A RELAXED AMBIENCE & VIBRANT OUTDOOR DINING
Located in the heart of Historic Old Town Saginaw, Jake's Old City Grill offers a quaint dining experience in Saginaw's entertainment district.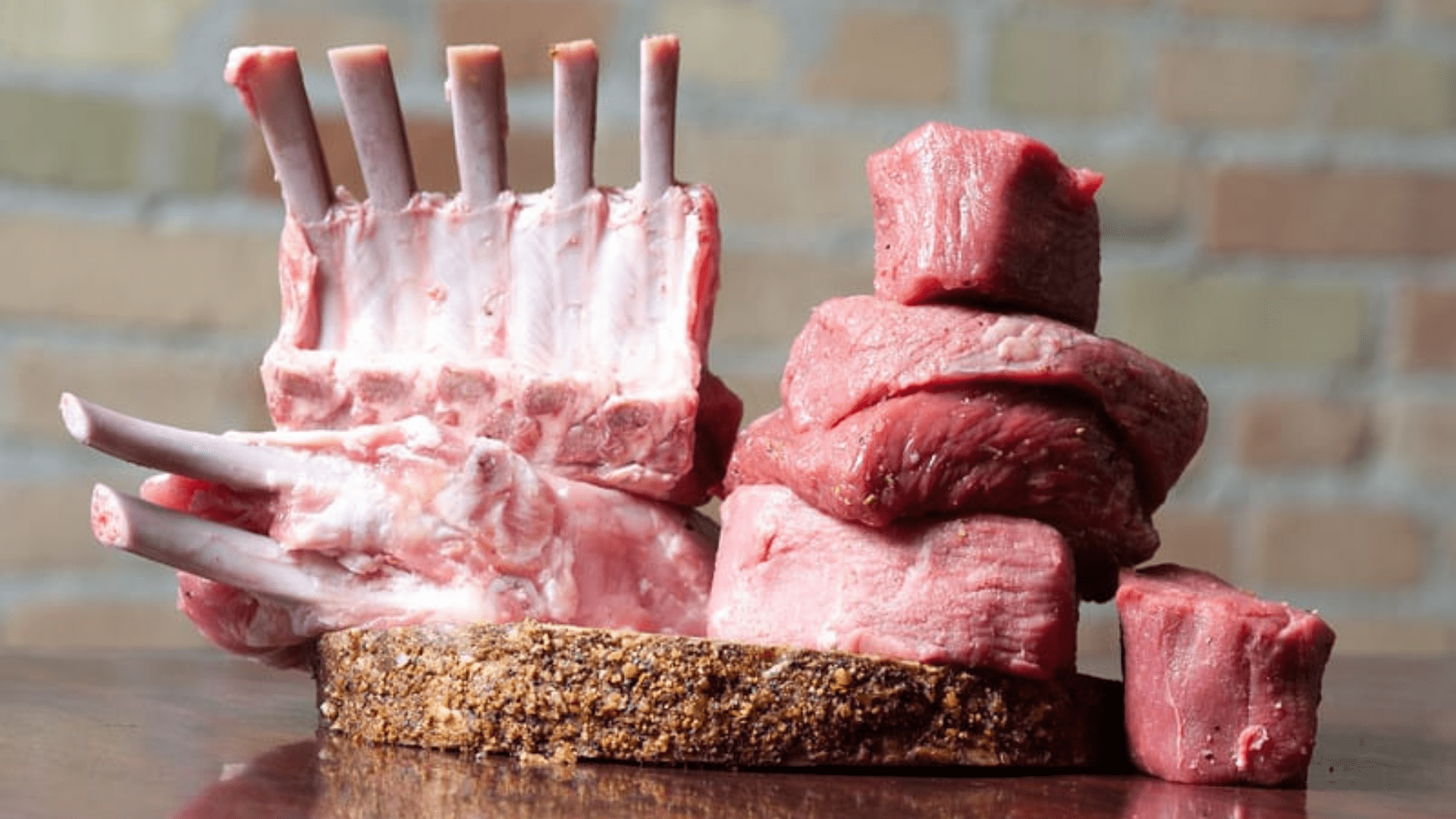 GREAT FOOD & EVEN BETTER INGREDIENTS
Our ingredients are sourced fresh and local to ensure only the best in quality and flavor for our patrons. From in-season vegetables to the catch of the day, there is something for everyone at Jake's.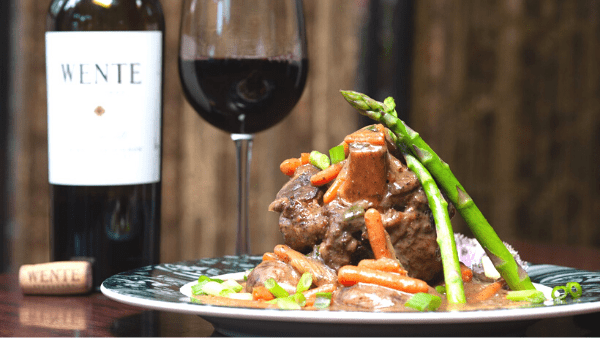 EXCITING NEW DISHES, EVENTS & SPECIALS
Variety is the spice of life, so you know something exciting and new is always happening at Jake's Old City Grill. Whether a new dish, an event, or a customer appreciation special, make sure to check us out for your next dinner outing.
A SAGINAW HISTORICAL LANDMARK
This prominent corner of Court and South Hamilton is historically rich, having been a section of the Northeast quadrant of the original 1823 "Fort Saginaw" site and was also the original location of the Cushway House; recognized as the oldest home in Saginaw. This 50' by 100' lot was sold for the princely sum of $10,000 in 1865; the home was moved and is now restored.
This landmark three-story building was completed in late 1866 to house one of the earliest banks in Old Town Saginaw as well as the City of Saginaw's first American Express telegraph office.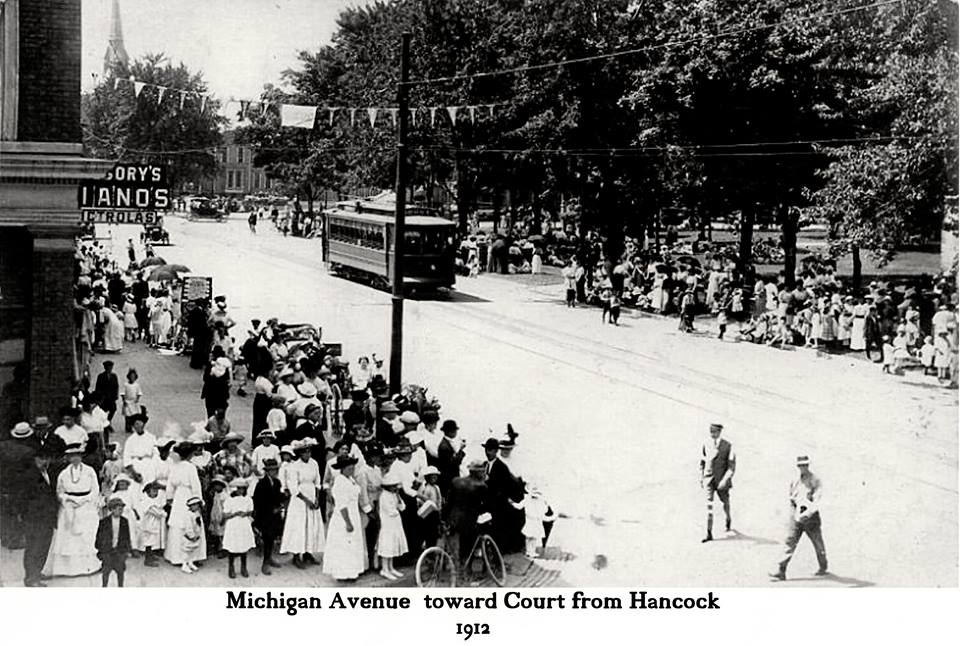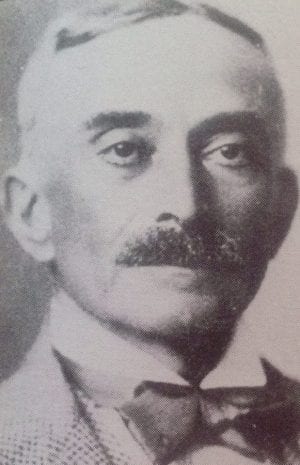 Jacob Seligman was one of the most colorful figures in Saginaw during the 1860's thru the 1890's. Standing only four feet-eleven inches tall, he promoted himself as "Little Jake". One of Jake's earliest ventures was a department store in downtown Saginaw at the corners of Genesee and Franklin streets. He especially catered to lumberjacks, the City's workingmen and their families.
Little Jake was Saginaw's largest newspaper advertiser and he had prospered enough to start his own bank, the first electric trolley system in Saginaw, and a long list of other unique enterprises and savvy investments throughout Michigan. In 1878, Jake sold his successful clothing business to Carl and Max Heavenrich. From that same location, Heavenrich's Department Store remained a mainstay of downtown Saginaw for over another 100 years.
Well-recognized by Saginaw history buffs, Little Jake Seligman has had a biography and countless news articles written about his antics. But Jake's vision, imagination and marketing savvy ultimately proved him to be one of the consummate entrepreneurs of his time. His legacy has continued into a third century as the namesake of what is regarded as one of finest food & beverage establishments in the Great Lakes Bay area: Jake's Old City Grill.
CUSTOMER TESTIMONIALS
"My wife and I had dinner with another couple. The food was excellent. Everyone enjoyed their meal, we had the steak bite appetizer they melted in our mouths. My friend ordered the pork chops they were so tender the meat fell off the bone. We also ordered dessert and that was fantastic. I will definitely be going back. Remember also this is a high-end place. If want to impress your date or your wife this is the place. Very cool atmosphere."
-Jeff Demo
[/db_pb_slide]
CUSTOMER TESTIMONIALS
"The food, atmosphere, and staff are the best. The server Connie was never inattentive. She is GREAT! This was my first time dining at Jake's. It is an experience that will be repeated in the future. WONDERFUL birthday dinner with family!!"
-Kathleen Roeske
[/db_pb_slide]
CUSTOMER TESTIMONIALS
"This is a gem hidden in old town Saginaw. This was the first time I had eaten here and everything was excellent. You would be comfortable here in a t-shirt, shorts & flip flops or a Tux. The ambiance was great, the service first-rate, and the food was fabulous. I will definitely be returning. If you decide to go, ask for Chloe. She is a great server and very knowledgeable and attentive. I have eaten at fine dining restaurants across the US, and this is on a par with all of them!"
-Rudolph H. Skillman
[/db_pb_slide]
CUSTOMER TESTIMONIALS
"The food was great! I had the steak and lobster tail for dinner and ended with the layered carrot cake cheesecake...so good!! Got the mystery martini with my dessert and they nailed the pairing. The service was great, everyone was very friendly and our waitress did a perfect job. Very happy and I'll definitely be back?."
-Scott S. 
[/db_pb_slide]
[/db_pb_slider]
[/db_pb_gallery]
[/db_pb_video]
JAKE'S OLD CITY GRILL PROUDLY SUPPORTS
ADDRESS
100 South Hamilton Street
Saginaw, MI 48602
US
EMAIL
paul@jakesforsteaks.com
HOURS OF OPERATION
TUESDAY - THURSDAY 3:30 pm - 9 pm 
FRIDAY - SATURDAY 3:30 pm - 10 pm 
NOT OPEN FOR LUNCH
DROP US A LINE
Don't be shy. Let us know if you have any questions!